Keeping Pets Healthy and at Home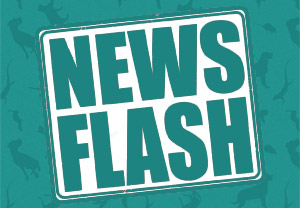 PLEASE NOTE:
The Tails of Help office will be closed for the holiday break,
from Dec 24,2020 through Jan 3, 2021 inclusive.
HOWEVER we will be checking email periodically for aid applications from clinics
(the email address is on our application form).
We will not be able to check applications sent by fax, until on/after Jan 4.
For inquiries about submitting an application, please email info@tailsofhelp.ca 
THANK YOU for making our
Tails of Help COVID-19 RELIEF PROGRAM a big success!
During JUL-AUG-SEP-2020 we were able to help more pets and owners than ever before:
23 applications approved in July
30 applications approved in August
54 applications approved in September
Thank you to the Calgary Foundation, to our Premier Sponsor VCA Canada, and to all our other generous donors and supporters for their contributions that made this program possible. 
Our regular Tails of Help program is still available now to keep helping more sick or injured pets of Alberta families facing financial hardships.
QUESTIONS?  Please email info@tailsofhelp.ca for any questions or more info about this program.

Frequently Asked Questions

Tails of Help benefits Alberta pet owners and their animals and is supported by Alberta veterinary practices, veterinarians and animal health technologists who frequently encounter the situation where animals are surrendered or euthanized due to an owner's limited financial resources.
Tails of Help charitable activities will be delivered through participating Alberta veterinary practices. Veterinarians and animal health technologists are essential to program success. As well, Tails of Help encourages ABVMA members, animal rescue and shelter groups to become involved as volunteers in the Tails of Help activities with respect to education, and the reduction of root causes leading to forced and unnecessary surrender or euthanization of pets due to an owner's financial hardship.
Tails of Help has the objective to provide assistance to the Alberta pet owner facing financial hardship whose companion animal is ill or injured and requires essential veterinary care. Tails of Help also strives to educate the public on the cost and responsibilities of pet ownership, including disease and injury prevention. The goal is to help reduce the burden on animal shelters, humane societies and social services in the province by keeping pets healthy and with their loving families.
Too many Albertans are forced to give up a family pet because they can't afford needed health care.
When financial hardship strikes, ill or injured animals are often left untreated, suffering, surrendered, or even euthanized.
Tails of Help strives to reduce the burden on animal shelters, humane societies and social services in the province by keeping pets healthy and with their loving families.
When you give, you can be assured your dollars are being used effectively to keep pets healthy and with their families. Tails of Help collaborates with participating veterinary clinics to determine medical need for the pet and financial need of the owner. This ensures that charitable activities serve qualified recipients with pets that face a good prognosis for recovery and treatment.
Tails of Help will be measuring results in this program and will report back to donors. We have developed rigorous standards of excellence for performance in all aspects of our operation as a registered charitable organization.
We support Albertans that own companion animals and who are below certain financial thresholds. Participating veterinary clinics are all members of the Alberta Veterinary Medical Association.
During the start-up of this foundation, the initial costs (for CRA registration, website development and materials to promote awareness of our organization and for initial fundraising activities) were generously funded by private foundations, individuals and certain associations interested in supporting this initiative. The ABVMA has also generously provided certain resources at no material cost to its members and have engaged key veterinary members, with a passion to develop this worthy activity, to support an orderly and successful start-up of this foundation. It is our objective to keep all related administration costs below 20 per cent of the total funds raised in our first year of operation and to reduce this percentage as we develop our capacity and capability in the organization. For comparison, the Canada Revenue Agency (CRA) considers 35 per cent to be an acceptable standard.
Assistance To Financially Challenged Pet Owners.

Tails of Help is seeking to raise commitments of $330,000 during its fiscal year ending May 31, 2019 through its fundraising campaigns. We estimate that it will cost our organization $120,000 to raise this amount. We anticipate that these organizational costs will be entirely covered by corporate sponsorships and grants. This means that 100% of all additional donations will go toward our charitable activity of helping pets and families. Please note that this is just the second full year that we will have a paid staff member working for the charity. We plan to use the money to fund essential veterinary care for ill or injured pets of Alberta owners who are experiencing financial hardship. Our goal is to keep pets healthy and with their loving families. Tails of Help is incorporated under the Companies Act (Alberta) and is a registered charity under the Income Tax Act (Canada).
admin-mdp
COVID-19 and Pets – Responsible Ownership In these unprecedented and challenging times, many people are greatly impacted by the negative effects of isolation. Pets provide us the ability to combat a portion of the loneliness
admin
This past weekend saw the Marda Gras Street Festival throw another huge party in the Marda Loop neighbourhood of Calgary on Sunday August 12
admin
Here is Holly, one of over 500 pets that Tails of Help has helped save and keep with her owner, Captain Ziggy. They were visiting the Tails of Help booth at Pet-a-Palooza on the
Essential Care

We provide financial support for essential veterinary treatment of companion animals in the care of individuals of low income or with qualified financial need.