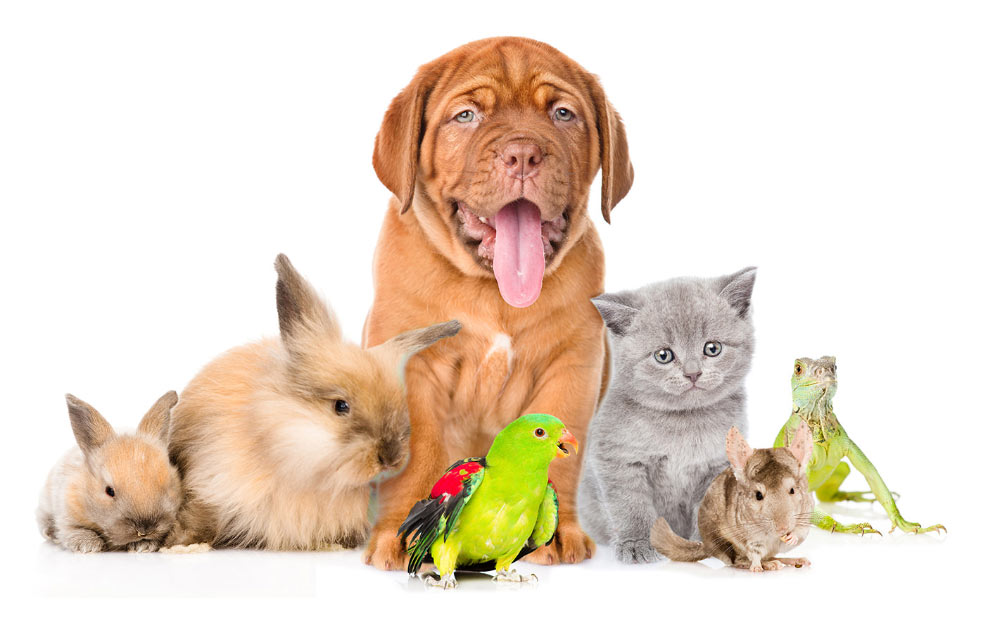 The Best Financial Care for your Best Friend
Our Values: 
These serve as guidelines for our conduct and decisions as we work toward our vision.
Equity, Diversity, and Inclusivity — Tails of Help values diversity and inclusion, and is committed to a respectful and inclusive workplace, and pleased to consider and welcome people of all gender identities, racial or ethnic identities, persons with disabilities, etc. to use the Tails of Help aid program, volunteer with the organization, or serve as leaders for organization's teams or board members. We are committed to creating a strong culture of belonging and accessibility, where everyone feels welcome, and can thrive as their authentic selves.

Service — our focus is on those that we serve, and we strive for excellence through continuous improvement and evaluation.

Caring — we are committed to serving with empathy, compassion, and understanding.

Respect — we are committed to serving with consideration and respect.

Responsiveness — we strive to be accessible, flexible, transparent, and to demonstrate a sense of urgency in our resolve and decision making.

Integrity — we are committed to act in an ethical, honest manner.

Accountability — we are committed to achieving, measuring, and reporting our activities, and to using donor dollars wisely.

Collaboration — we are committed to effective partnerships with our stakeholders and cooperation with other organizations toensure that our efforts are complementary rather than competing with theirs.

YOUR FRIENDLY TEAM • TAILS OF HELP
Equity, Diversity and Inclusion:
Black History Month posting – February 2023
Black Lives Matter is an overdue call for unity
Racism will continue to shape world
if we don't act, says Courtney Walcott.
(Tuesday, February 28, 2023 CALGARY HERALD)
I know many people who have been triggered by the phrase "Black Lives Matter," Triggered might actually be an understatement.
Obviously, many people have not learned the history behind Black Lives Matter and, thus, may even struggle with the significance of Black History Month.
I'd like to help.
First, let's explore what it means to be Black and ask why Black is set apart or considered differently from what is so often considered the norm. Starting with the unfortunate history of racial discrimination and racial classification, to have even one ancestor of African descent – "one drop of Black blood" – was considered enough to be racially categorized as Black.
This classification was paired with the socioeconomic systems of slavery and racial segregation. The bogus "science" of racial ancestry, alongside differences in melanin and skin pigmentation, became the founding logic of entire nations and economies.
Each nation that participated in the transatlantic slave trade, imperialism and colonization extracted wealth from the land and the bodies of people who were seen as less human than their white counterparts, with Black people at the extreme end of the spectrum.
A dichotomy was created that would have the world believe that whiteness was synonymous with humanity, and Blackness with inhumanity.
This racist belief system was not simply accepted as self-evident. It was taught, enforced, embedded in laws, grounded in religion, told in our stories and structured into a self-perpetuating system of racism that continues to shape our world – until we change it.
Think of it another way: the first enslaved person touched North America in 1619, the Abolition Act came into force in 1834, the Emancipation Act abolished slavery in 1865. History shows that here in North America, people of African descent have been enslaved longer than we've been free. A system that persists still.
However, despite the inhumanity that was thrust upon Black people, our humanity was never truly taken away. Slavery and colonization tried to take away defining aspects such as culture, language, customs, beliefs, stories, histories and our elders. The enslaved people of African descent, who through time and tragedy lost the more direct connection to Africa, resisted dehumanizing efforts to form a new culture, a new heritage under a new given name: We became Black people.
Black culture is a rebellion against dehumanization. Black became a new ethnicity for those forcibly distanced from their own. Black people developed several distinct cultures of music, art, poetry and several new languages, including Patios, Gullah, Pidjin, or African-Americano Vernacular English, with only one thread connecting them all: the legacies of the trans- atlantic slave trade.
To be proud to be Black and to recognize Black history is to recognize and share in these experiences. It is to in proclaim our humanity and celebrate it, against the odds.
For me, Blackness is the reality that even though I may not know what nation my ancestors called home, I know that my culture connects me through time and space to the peoples of Africa.
But our roots run deeper still.
I am a Black man whose heritage extends to Ireland and Scotland through my mother, and through my father my heritage is rooted in the culture and experiences of being a Black Canadian from Nova Scotia.
I say "Black Lives Matter" because I want to acknowledge the inherited legacy of joy and beauty that persists through one of the greatest atrocities humanity has ever committed against itself, and to acknowledge that there is so much more work to do.
As we take in the end of Black History Month, I invite you to join in the celebration of Black history no matter your own ancestry. And in doing so, I invite you to reject the thinking and systems that exclude and dehumanize, and instead help in the work of affirming the humanity of those who are excluded or marginalized today.
This Black History Month, be reminded of the phrases "Black Lives Matter."
Cause it ain't going nowhere.
Our Vision: 
A future where essential health care for companion animals is accessible to all.
Our Mission:
Tails of Help is a registered charity dedicated to keeping Alberta pets healthy and with their families — through education, and financial aid to provide veterinary care for pet owners in need.
TO ACHIEVE THIS, OUR ACTIVITIES WILL BE:
Provide financial support for essential veterinary treatment of companion animals in the care of  individuals of low income or with qualified financial need.
Promote animal welfare by providing education and information to the public  about the care of their companion animals.
Frequently Asked Questions

Tails of Help benefits Alberta pet owners and their animals and is supported by Alberta veterinary practices, veterinarians and animal health technologists who frequently encounter the situation where animals are surrendered or euthanized due to an owner's limited financial resources.
Tails of Help charitable activities will be delivered through participating Alberta veterinary practices. Veterinarians and animal health technologists are essential to program success. As well, Tails of Help encourages ABVMA members, animal rescue and shelter groups to become involved as volunteers in the Tails of Help activities with respect to education, and the reduction of root causes leading to forced and unnecessary surrender or euthanization of pets due to an owner's financial hardship.
Tails of Help has the objective to provide assistance to the Alberta pet owner facing financial hardship whose companion animal is ill or injured and requires essential veterinary care. Tails of Help also strives to educate the public on the cost and responsibilities of pet ownership, including disease and injury prevention. The goal is to help reduce the burden on animal shelters, humane societies and social services in the province by keeping pets healthy and with their loving families.
Too many Albertans are forced to give up a family pet because they can't afford needed health care.
When financial hardship strikes, ill or injured animals are often left untreated, suffering, surrendered, or even euthanized.
Tails of Help strives to reduce the burden on animal shelters, humane societies and social services in the province by keeping pets healthy and with their loving families.
When you give, you can be assured your dollars are being used effectively to keep pets healthy and with their families. Tails of Help collaborates with participating veterinary clinics to determine medical need for the pet and financial need of the owner. This ensures that charitable activities serve qualified recipients with pets that face a good prognosis for recovery and treatment.
Tails of Help will be measuring results in this program and will report back to donors. We have developed rigorous standards of excellence for performance in all aspects of our operation as a registered charitable organization.
We support Albertans that own companion animals and who are below certain financial thresholds. Participating veterinary clinics are all members of the Alberta Veterinary Medical Association.
During the start-up of this foundation, the initial costs (for CRA registration, website development and materials to promote awareness of our organization and for initial fundraising activities) were generously funded by private foundations, individuals and certain associations interested in supporting this initiative. The ABVMA has also generously provided certain resources at no material cost to its members and have engaged key veterinary members, with a passion to develop this worthy activity, to support an orderly and successful start-up of this foundation. It is our objective to keep all related administration costs below 20 per cent of the total funds raised in our first year of operation and to reduce this percentage as we develop our capacity and capability in the organization. For comparison, the Canada Revenue Agency (CRA) considers 35 per cent to be an acceptable standard.
Expert Advice

Cats are curious creatures prone to getting into all sorts of situations they should avoid. One common situation, though unintentional and undeserved, is ear mites! These contagious pests
If you have a large breed dog, one of the most critical health concerns to understand is bloat. To us, it sounds like no big deal. Bloat in
Treats and your dogs go together better than most dream teams. Why? Because dogs are pretty much entirely food-motivated! If you're looking to help your dog benefit from