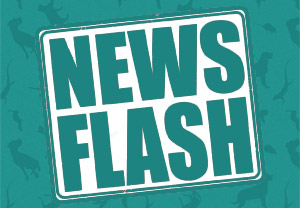 PLEASE NOTE:
The Tails of Help office will be closed for the holiday break,
from Dec 24,2020 through Jan 3, 2021 inclusive.
HOWEVER we will be checking email periodically for aid applications from clinics
(the email address is on our application form).
We will not be able to check applications sent by fax, until on/after Jan 4.
For inquiries about submitting an application, please email info@tailsofhelp.ca 
THANK YOU for making our
Tails of Help COVID-19 RELIEF PROGRAM a big success!
During JUL-AUG-SEP-2020 we were able to help more pets and owners than ever before:
23 applications approved in July
30 applications approved in August
54 applications approved in September
Thank you to the Calgary Foundation, to our Premier Sponsor VCA Canada, and to all our other generous donors and supporters for their contributions that made this program possible. 
Our regular Tails of Help program is still available now to keep helping more sick or injured pets of Alberta families facing financial hardships.
QUESTIONS?  Please email info@tailsofhelp.ca for any questions or more info about this program.
ATTENTION CLINICS!
Effective March, 2019 – When Submitting Applications:
EFFECTIVE MARCH 2019, TAILS OF HELP IS REQUESTING THAT CLINICS INCLUDE A PHOTO OF THE PET WITH APPLICATIONS FOR TREATMENT FUNDING.
Either a photo supplied by the pet owner, or taken in the clinic with a cell phone or tablet.
Please submit pet photos in JPG or PDF format by email with the rest of the application documents.
THIS PET PHOTO IS NOT MANDATORY FOR APPLICATION APPROVAL, AND DOES NOT AFFECT APPROVAL DECISIONS FOR APPLICATIONS.
However, this is very important for Tails of Help in building public awareness about our charitable activities, by using these images in our success stories and other promotional materials. (Name of pets and owners can be changed at owner's request if used in promotional materials.)
Please note that the Owner Financial Need Form already requires the pet owner signature giving permission to use photos of the pet for this purpose.
You will find information about the pet photo request in the current version of our Funding Process Document. (To view this document, please click here. Please note that ABVMA member login is required to access application documents.)
HOW CAN WE HELP?
Veterinarians are often faced with tragic situations where pets are surrendered or euthanized because of financial distress. Clinics provide significant pro bono services, but cannot bear the entire burden alone.
Tails of Help is dedicated to providing financial support to qualified pet owners who find themselves in need of essential veterinary care. Applications for funding are made on behalf of eligible pet owners by participating Alberta veterinary clinics, and rely on veterinarian recommendation of both the animal and the owner for the program.
Any financial support from Tails of Help is supplied directly to the treating veterinary practice entity.  Owners are expected to make some financial contribution to the treatment of their animal.
Qualifying criteria for owners and for patients can be found here
Application Form to submit a case can be found here
AND ALSO REQUIRED:
Owner Financial Need Form (required with all applications) can be found here
(ABVMA member login is required to access these pages)
As of November 2013 we began accepting applications for health care assistance submitted by participating veterinary clinics.
A PARTICIPATING VETERINARY PRACTICE:
Is an ABVMA certified Veterinary Practice Entity
Agrees to comply with the terms and conditions of the program
Agrees to evaluate the owner and patient according to the program criteria and nominate only eligible cases and eligible owners
Agrees to actively engage in activities of Tails of Help including promotion, and/or fund-raising
For detailed Information for Veterinarians: click here to access:
Detailed qualifying criteria for owners and patients
Details of the Funding Application Process
Funding Application Form
(NOTE: above are secured pages, ABVMA member login is required)
TAILS OF HELP DONATION KITS FOR VETERINARY PRACTICES
– NOW AVAILABLE
IMPORTANT ANNOUNCEMENT: Tails of Help major annual fundraising campaign the Alberta Challenge runs November 1 – December 31 each year
DURING  THE 2018 ALBERTA CHALLENGE FROM NOV 1 – DEC 31, YOUR DONATIONS HELP US TO KEEP MORE PETS HEALTHY AND WITH THEIR LOVING FAMILIES!
More information about this year's Alberta Challenge can be found on our web page here tailsofhelp.ca/alberta-challenge